Breakthrough
research & innovation
Breakthrough
research & innovation
UConn's robust innovation pipeline spans disciplinary lines to address real-world challenges and unleash the solutions of tomorrow.
At UConn, our faculty, staff, and students are dedicated to learning more about the world around them through research.  That's what makes us one of the nation's Top 25 public universities.  With annual expenditures in excess of $260 million, collaborative research is carried out within the departments of our 14 schools and colleges and at our 80 research centers and institutes.
Spotlight
The University of 'Connectivity'
In his visit to Connecticut, the Director of the National Science Foundation praised UConn for advancing innovation and research.
Eleven UConn faculty members earned National Science Foundation Early Career Program Awards during the 2021-22 academic year. Here are their stories about their research and what led them to UConn.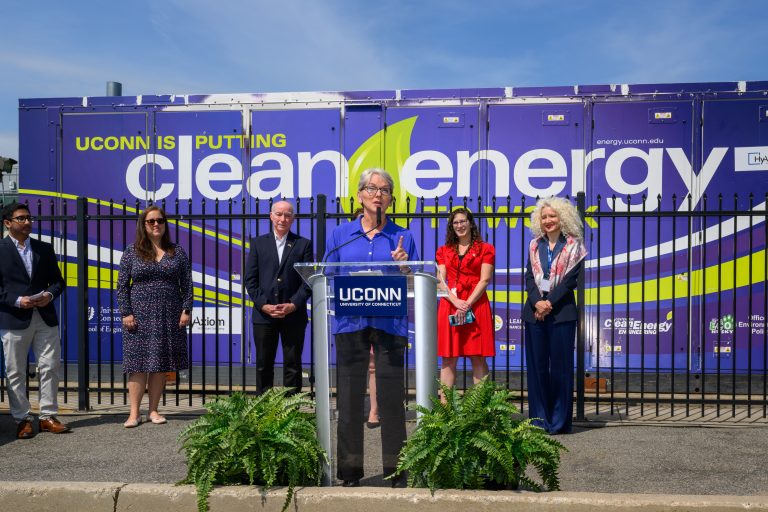 Granholm visited multiple locations on campus to learn about UConn's leadership in clean energy research and application